E Series
Product Information

E Series (Ethernet)
Check detailed product information of the LG Network E series (Ethernet).
Ethernet network based LG Network Monitor allows you to build multi-computing system
for up to 31 users, without distance limitations between the host PC and network monitors.
---
With LG Network Monitor E series, anyone can build a widely-usable, Ethernet based computing system.
All you need is just one host PC and LG Network Monitors. Up to 31 users can connect to the host PC with
no distance limitation, using only monitors. Users can use various computer applications required for office
work without difficulties.
Thirty One Users on One PC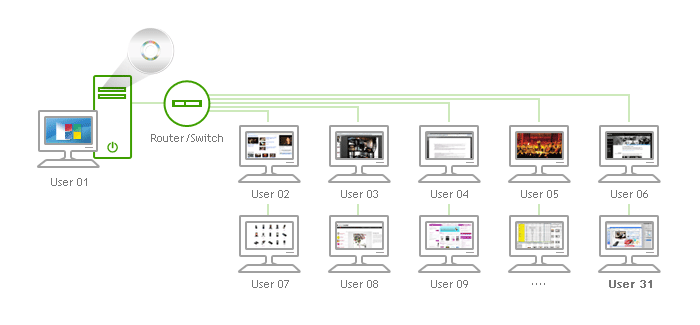 Simplify IT support. Reduce hardware costs. Its all possible with LG Network Monitors.
Product Code:
E S6106
Subscribe to our mailing list: